February Fire & Flow Retreat
February, 2018 TBA
There will be fresh air along the frozen shores of Lake Ontario. There will be yoga flow and meditation in the Devonshire's Glass Box. There will be time to relax by the fire and simply enjoy the uplifting surroundings and space of the Drake Devonshire and its stunning views of lake, creek, and shoreline.
Here is our typical schedule.
SUNDAY
2-4pm: arrival, check-in
4:30-5:45pm: Gentle flow practice including grounding to arrive, twisting to release tension, meditation to set intention, welcome circle
MONDAY
6:45-7:45am: YOGA: Pranayama (breath work) and gentle flow practice to waken the joints
8:00: Complimentary breakfast by the Drake Devonshire
10:30-11:45am: YOGA: flow practice connecting all the chakras (energy centres)
12-4:30pm: Lunch and personal time. Optional: 1:30-3pm: walk with Lee to see the Millennium Trail and/or Beach Street boardwalk
4:30-5:15 YOGA: Yoga nida (guided meditation)
5:15-6pm: Silent and technology free time to follow yoga nidra
6pm: Dinner
8-9pm: Outdoor campfire + libations (optional and weather-dependent). Discussion about how to bring a personal yoga practice into your daily life.
TUESDAY
6:45-7:45am: YOGA: Pranayama (breath work) and gentle playful flow practice, including moon salutation (in anticipation of the penumbral lunar full moon eclipse on February 10)
8:00am: Complimentary breakfast by the Drake Devonshire
10:15-10:45am: Final meditation and closing circle.
This retreat will be limited to 12 participants. Enjoy the personal attention!
This retreat is booked through the Drake Devonshire directly as a special package. Call 613 399 3338 and mention the February Fire and Flow package. Standard room, $789 + tax for 1 guest/$1120 + tax for 2 guests; Owner Suite: $1329 + tax for one guest/$1660 + tax for 2 guests;Loft (2 Bedroom): $1329 + tax for one guest/$1660 + tax for 2 guests/$1990 + tax for 3 guests/$2320 + tax for 4 guests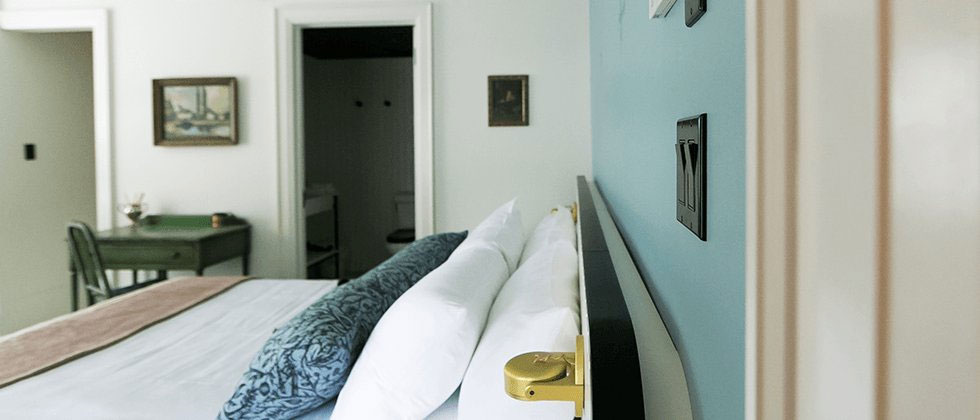 Room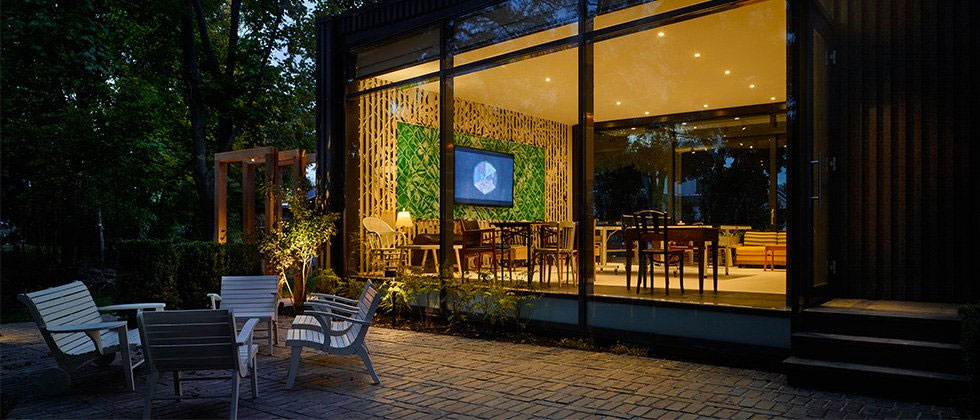 Glass Box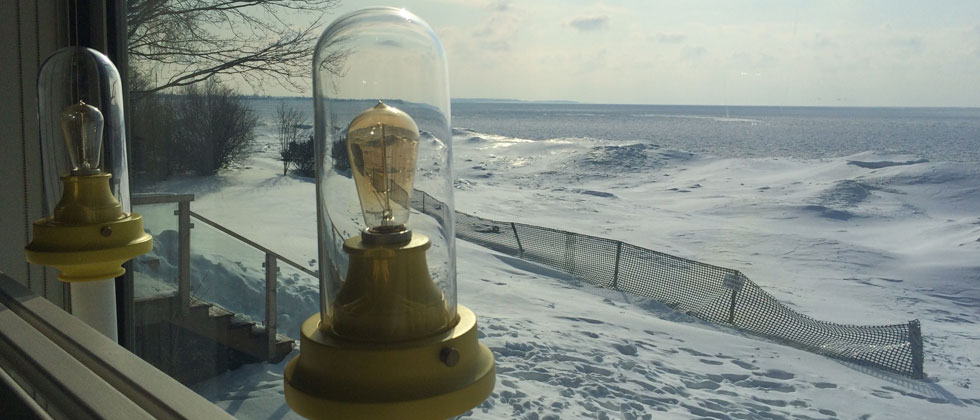 Frozen Shores of Lake Ontario
Reviews from past retreat attendees…
Lee's yoga class is an oasis of calm in a hectic schedule. The gentle, yet challenging, class stretches the body and restores the mind. Lee's commitment to her teaching is evident as she guides and supports us through poses and breath work. I recommend the class to anyone looking to improve their flexibility, strength, balance and peace of mind!
Yvonne H., Toronto
Lee has the ability to create an atmosphere of calm and serenity that allows you to explore individual growth while also deeply connecting with those around you.
Sisters Sofie D. and Danika D., Toronto
Lee's yoga retreats are a wonderful occasion to get grounded and re-energized. As a teacher, Lee breaks down in easy-to-follow steps even the most challenging of yoga postures, enabling all of her students to experience success.
Lyne D., Oakville