Namaste November 
November 19-21, 2017
Inhale. Exhale. Stretch. Enjoy a few days of calm in the luxury surroundings of the Drake Devonshire Inn on the beautiful shores of Lake Ontario. Join us for fresh air, breath work, asana practice, and meditation that both calms and invigorates. It will be a chance to press the "pause" button that will leave you energized and inspired.
Here is our schedule.
SUNDAY, November 19 
11:30-11:45: Arrival at the Drake Devonshire: ready to power walk with Lee or take some fresh air on your own. We will leave luggage in our cars and walk from the Drake lobby, leaving at noon. (Note: option to arrive at 1:30pm for lunch.)
12-1:15pm "Welcome to Wellington" Power Walk/Run (or fresh air on your own)
1:30-2:30 Group lunch in the Drake Devonshire lakeside Dining Room + Bar
2:45-3:15 Check in, shower/change into yoga clothes
4:00-5:00 Yoga practice in the GlassBox (GB) to celebrate the new moon as a time for setting intention
5:15-5:45 Welcome circle
6:30 Dinner on your own
MONDAY, November 20
6:30-7:50am: Yoga practice in the GB; gentle practice for joint freedom, pranayama & meditation
8-9am: Group breakfast served  by the Drake in the lakeside Dining Room + Bar
10-11:15: Power Walk (running allowed!) with Lee for exploration and exhilaration (or, fresh air on your own)
12-1pm: Group lunch served by the Drake in the lakeside Dining Room + Bar
2:00-3:00pm: Yoga practice in the GB with a focus on the chakras
3:00-3:30 Light snack served by the Drake in the Living Room
3:30-4:30 SILENT and TECHNOLOGY-FREE creative hour with an invitation to bring journal (writing with non-dominant hand only), colouring, drawing, simply relax. You are encouraged to practice this silence OUTSIDE of your room. All staff of the hotel will be alerted to the fact that you are practicing silence. NOTE: This silence will continue into our late afternoon yoga nidra (meditation) practice, including the time leaving the GB when yoga nidra is complete. Conversation may resume outside of the GB at the completion of yoga nidra. You are encouraged to stay in silence until you reach your room (if you are sharing) or until dinner.
4:30-5:15 Yoga nidra (guided meditation) in the GB
6:30 DINNER on your own
TUESDAY, November 21
6:30-7:50am: Yoga practice in the GB with a focus on play and experimentation, pranayama, meditation
8:00- 8:30: Last Blast Power Walk (running allowed!) with Lee (or, fresh air on your own/direct to breakfast)
8:30-9:30: Group breakfast served by the Drake in the Dining Room + Bar
9:30-10:45am: Shower/pack, check out
11-11:45: Closing meditation and circle in the GB
12-1pm: Group lunch served by the Drake in the Dining Room + Bar
This retreat will be limited to 12 participants.
$565.00 + HST
Accommodation must be booked separately. We have arranged special rates at the Drake Devonshire Inn, please call 613 399 3338 and ask for the special Namaste November rates. It is also possible to make alternative accommodation arrangements in Wellington or elsewhere in Prince Edward County.
Cancellation policy: WoW Power Walking is a small business. We try to help you out as much as possible should you have to cancel while ensuring that we stay in business to serve you in the future! We will refund all your money, less a $25 service fee until October 1, 2017. After that date we will refund the entire fee less $25, only if we can fill your spot from our waitlist.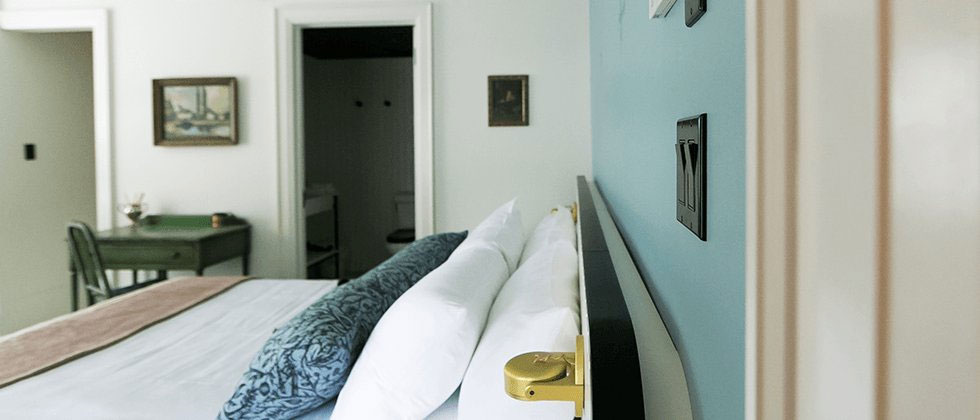 Room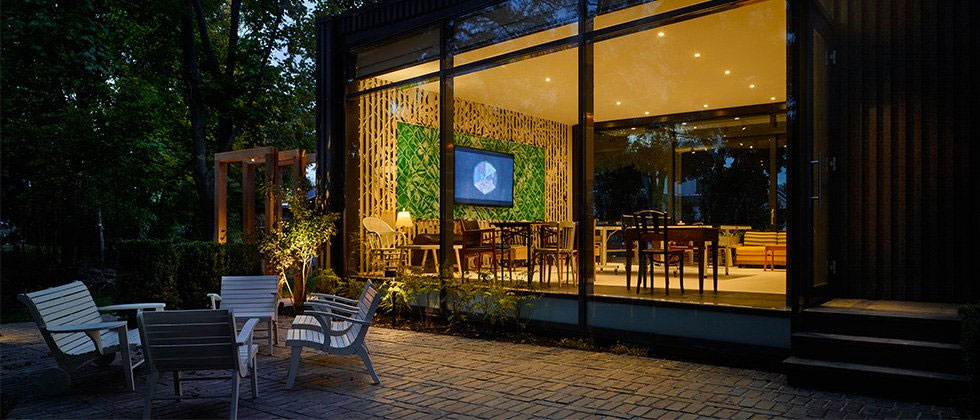 Glass Box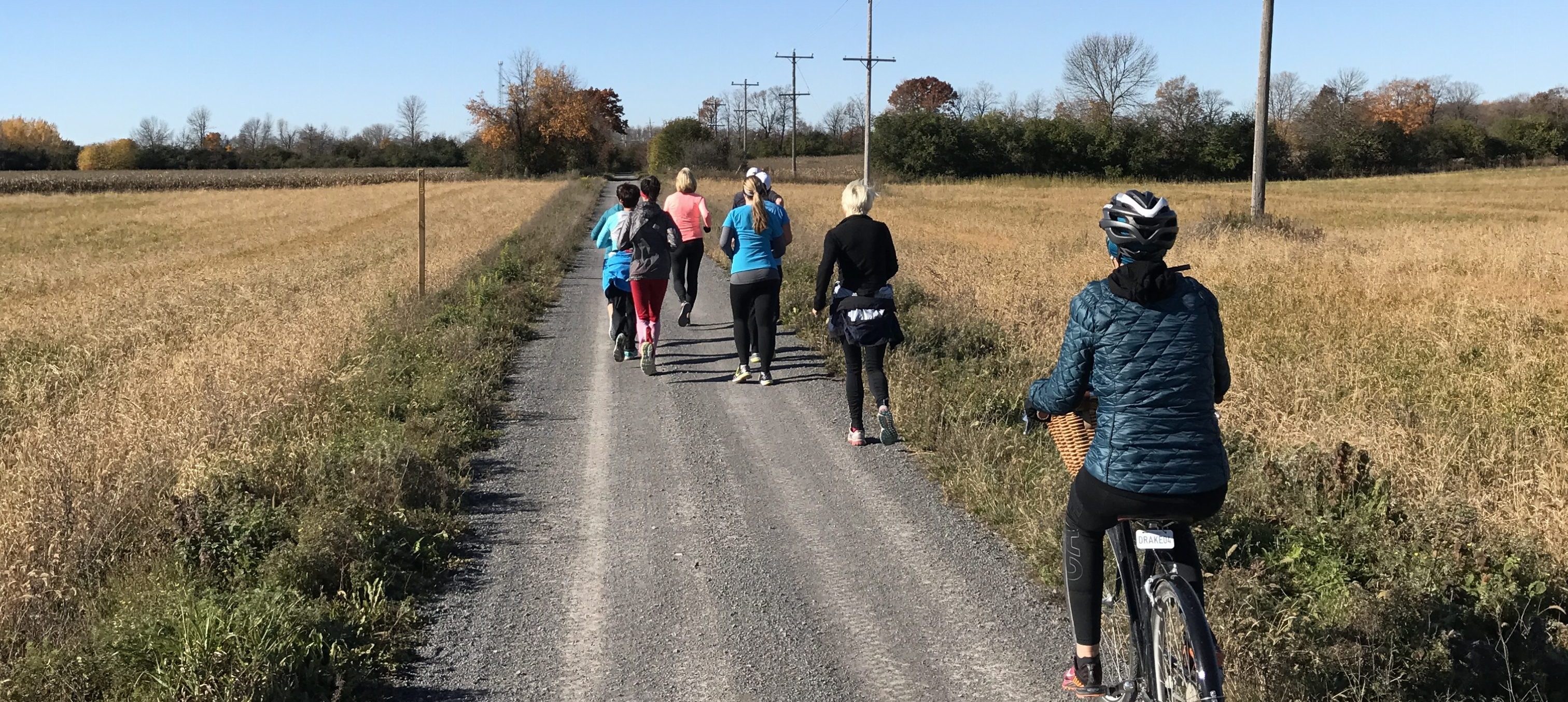 Fresh air workout!
What Our Clients Are Saying…
Lee's yoga class is an oasis of calm in a hectic schedule. The gentle, yet challenging, class stretches the body and restores the mind. Lee's commitment to her teaching is evident as she guides and supports us through poses and breath work. I recommend the class to anyone looking to improve their flexibility, strength, balance and peace of mind!
Yvonne H., Toronto
Nearly 11 years ago I participated in my first WoW Power Walking class and have never looked back!!! Combine expert coaching with enthusiastic motivation and you get fitness, friendship and fun!! Very important part of my life!
Melanie F., Oakville
Lee's yoga retreats are a wonderful occasion to get grounded and re-energized. As a teacher, Lee breaks down in easy-to-follow steps even the most challenging of yoga postures, enabling all of her students to experience success.
Lyne D., Oakville