Phone/Online Coaching with WoW Founder Lee Scott
Have you been dreaming about walking a marathon or half marathon? Want to do it right but can't get to any WoW Power Walking classes? Well, the next best thing to taking one of our programs is remote coaching with Lee Scott – founder of the WoW Power Walking program.
A 6-week remote coaching program will get you on your way to the finish line. Here's what our experience together involves:
Week One: 30 minute phone consultation
Weekly 15-minute telephone meeting to review training.
Unlimited email correspondence.
Analysis of your walking form, if you send in a video clip.
30-minute wrap-up phone call
$169.00 + HST
Prices in Canadian dollars. Harmonized Sales Tax (HST) where applicable in Canada.
WoW Power Walking Coach Certification
Isn't it really quite extraordinary to see that, since man took his first step, no one has asked himself why he walks, how he walks, if he has ever walked, if he could walk better, what he achieves in walking… questions that are tied to all the philosophical, psychological, and political systems which preoccupy the world.

-Honoré de Balzac, Theorie de la Demarché
At WoW Power Walking we take the words of Balzac to heart. Since 2002 we have been asking ourselves why we walk, how we walk, how we can walk better and what we can achieve while walking.
If you are a motivated and inspiring personal trainer or fitness coach, we will share our 15 years of experience with you in our walk coach manual. Most trainers underestimate the workout walking can give their clients. Yet, people consistently and frequently list walking as their most popular activity for exercise.
Walk with your individual clients or start some walking group classes as a way to build your business. Yes, walk their butts off!
Get our seal of approval! Become a CERTIFIED WoW POWER WALKING COACH!
Our certification program is offered to fitness and health professionals with appropriate qualifications and experience. Upon acceptance, you can begin your online WoW Power Walking coach certification immediately.
The program must be completed over 6 consecutive weeks of your choice. You will receive the Coach Manual and Simple Secrets for a Great Walking Workout (Value: $112.90). The manual and coaching will cover walking form, drill development, training to walk races, and business practice. Each week you will have a 15-minute telephone interview set up at your convenience to review manual content and "walking homework". To receive our certification, you must complete weekly homework and submit 2 videos: front, back, and side views of your walking technique; you leading two walkers through a walking drill and an explanation of one aspect of walking technique.
Before purchase please apply to info@wowpowerwalking.com with your current CV, including fitness professional designations.
WoW Power Walking Coach Certification ~ Online
$295.00 + HST
WoW Power Walking Coach Certification ~ Online PLUS
A great addition to online training! Two-hour, in-person session to review walking technique and drill management. Before choosing this option please ensure that you can travel to meet Coach Lee In Toronto, Ontario, Canada or Coach Michele of mywalkingcoach.com in Emmaus, Pennsylvania, USA.
$445.00 + HST*
Prices in Canadian dollars. Harmonized Sales Tax (HST) where applicable in Canada.
Individual and Small Groups
Individual/Small Group Coaching
Work with Lee at your home or outside (her favourite place)! If you live in the Greater Toronto Area, she has limited morning availability. Email her directly to talk about options!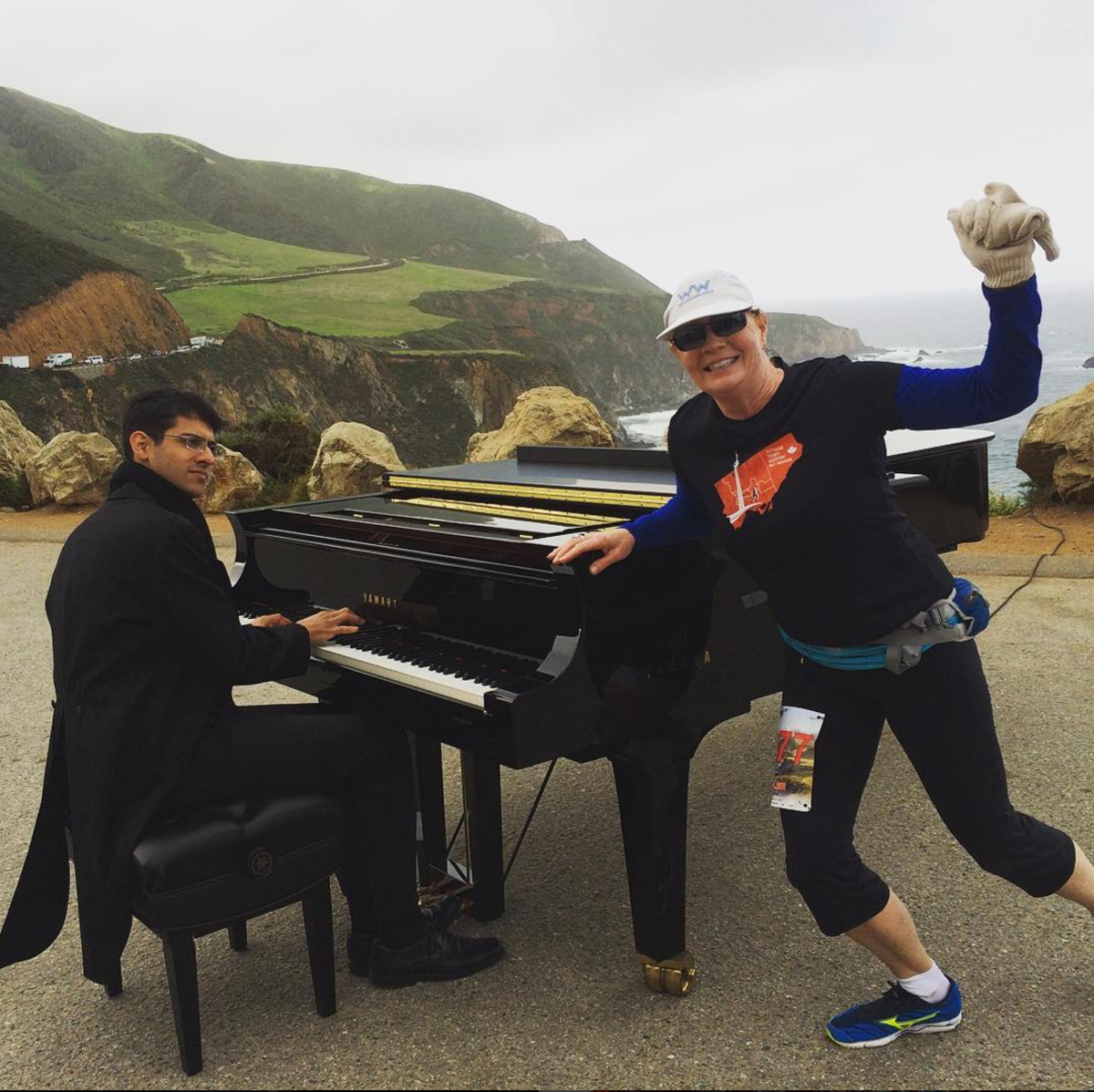 Lee Scott, B.A.Sc., M.A.
Founder
Lee trained to be a mechanical engineer, giving her a methodical and research-based approach to work in the health and fitness industry. A dynamic coach, she has been a fitness leader since 1995 and developed the WoW Power Walking® program in 2002, creating the Simple Secrets for a Great Walking Workout DVD-CD in 2006. She is a co-author of The Walking Solution: Get People Walking for Results (Human Kinetics, 2020). She has coached thousands of walkers for fitness and marathons and power walked more than 100 distance events including 33 full marathons. Her personal best for the full marathon is 4:51:51 achieved at the 2011 Toronto Waterfront Marathon. In 2014, Lee was the overall winner of the women's division in the two walk-only half marathons events offered in North America. She is also a 750-hour certified yoga instructor with the Mukti Yoga School. Her engaging presence and considerable knowledge of the latest research in exercise science and nutrition has made her a popular expert with the media and at conferences. Every day Lee is inspired by her clients who embrace the outdoors and who push themselves to explore their best selves.
What Our Clients Are Saying…
I completed the WoW Walk Coach Certification with Lee and highly recommend it. Lee explains every aspect of walking technique, program design, and group dynamics you need in order to offer a successful walking program. She's a true professional, and inspires you to share her enthusiasm in getting people moving!
Considering myself a strong power walker I decided to take WoW Power Walking Coach Certification ~ Online.  Lee has elevated my own power walking to a completely new level.  I could hardly believe how much faster I became within only a few weeks.  My technique has improved tremendously.  To my surprise I got interested in races, took part in a 5k event and despite snow had a great time. Lee's technique break-down into progressions makes it very clear for a new coach how to help others improve their technique; which major aspects to focus on first and which finer modifications to work on later.
I have trained in the fine art of speed walking with Lee for more than 8 years. I am a runner who was always curious about walking fast. After my heart reminded me that it needed a bit of care, I found Lee. We have walked some 430 hours in the bright sunshine and in the dead of night, through blazing heat, numbing cold, rain, snow and even bits of ice. She has instilled in me the quest for the finish line be it my own 4 miles, or my crazy races with my kids and grandkids! Lee's smile and stamina are that contagious.