Walking Workouts
Whether you call it aerobic walking, speed walking or power walking (as we do), we help make your walk a workout. We pioneered the introduction of High Intensity Interval Training (HIIT) into walking classes over 20 years ago so that people of all fitness abilities can participate in a high-energy, low-impact, effective workout. Research continues to prove that HIIT workouts maximize your fitness in a time-efficient way. Courses offered all year at a few great walking locations in Toronto.
Discover the power of power walking!
Livestream Strength & Yoga
Strength training and yoga are perfect complements to walking. Early morning (ET) 30-minute strength is for all bodies at all ages! Multiple yoga practices through the week at 9am (ET) explore asana, breath, and meditation. Arrive early or stay late in the zoom room to ask questions.
Special Practices
December Morning Meditations! Join Lee for three 30-minute guided meditations every Thursday leading up to the Winter Solstice! December 7, 14, 21 7-7:30amET (livestream). Beautiful grounding practices as we prepare for the wintering season.
Online Coaching
Dreams of walking a marathon or half marathon? Live outside the Greater Toronto Area? Try remote coaching. Walk training plans and feedback on your progress.
Coach Certification
Love sharing your passion for walking? Our program gives you the tools you need to start walk classes in your community.
Individual/Small Group Coaching
If you live in Toronto, Lee has a limited number of times available for personal coaching. This can include aerobic walk coaching, strength and stretch training, yoga, breath, and meditation.
Are we challenged or are we committed? At WoW Power Walking we've decided to choose COMMITMENT over challenge.
This is what can be found daily on the Internet, in magazines and advertisements: Take the challenge! Sign up for the 30-day challenge! Change your life with this challenge! Selling fitness and wellness packages as a challenge imbues the experience as one we want to get over, get through…survive.
In 2013 we offered our first "No Sugar Challenge." Ahead of the curve on this, we challenged ourselves to removing all added sugar from our diet for 21 days. We watched as everyone expressed relief when 21 days were over. They had survived. 
This got us to thinking about how the word commitment is so much more powerful than the word challenge. Yes, there are challenges associated with finding, making, and eating real food without added sugars in our world of food products. If these challenges are met with commitment to sourcing and eating real food, it's a game changer for life.
Commit to real food. Commit to feeling really good.
Naturally Sweet Commitment
January 8 – 28, 2024
Visualize commitment. Embrace a positive and attainable vision of your best self. Join us for a powerful commitment to cleanse both body and brain from sugar and other highly refined foods! No added sugars, no white flours, no juices, and no alcohol for 21 days. 45 minutes of feel-good activity every day and time-restricted eating! Daily informational and motivational email correspondence from Coach Lee. Three 30-minute livestream "let's do this" meetings!  
Buy The Walking Solution
Lee and Michele co-wrote a new book on walking. Check it out at the following retailers!
Subscribe to WoW WHAT'S UP & find yourself inspired with tips on training, races & general fitness
LAND ACKNOWLEDGEMENT
We acknowledge that the land upon which we walk is the traditional territory of many nations including the Mississaugas of the Credit, the Anishnabeg, the Chippewa, the Haudenosaunee and the Wendat peoples and is now home to many diverse First Nations, Inuit, and Métis peoples. We also acknowledge that Toronto is covered by Treaty 13 with the Mississaugas of the Credit.
Meet Lee Scott, Founder of WoW Power Walking
Lee is well known for her motivational and passionate work. She is often asked to share her love of power walking for fitness and marathons, yoga for balance, and eating for well being. She continues to be invited to speak at marathons and fitness conferences across North America.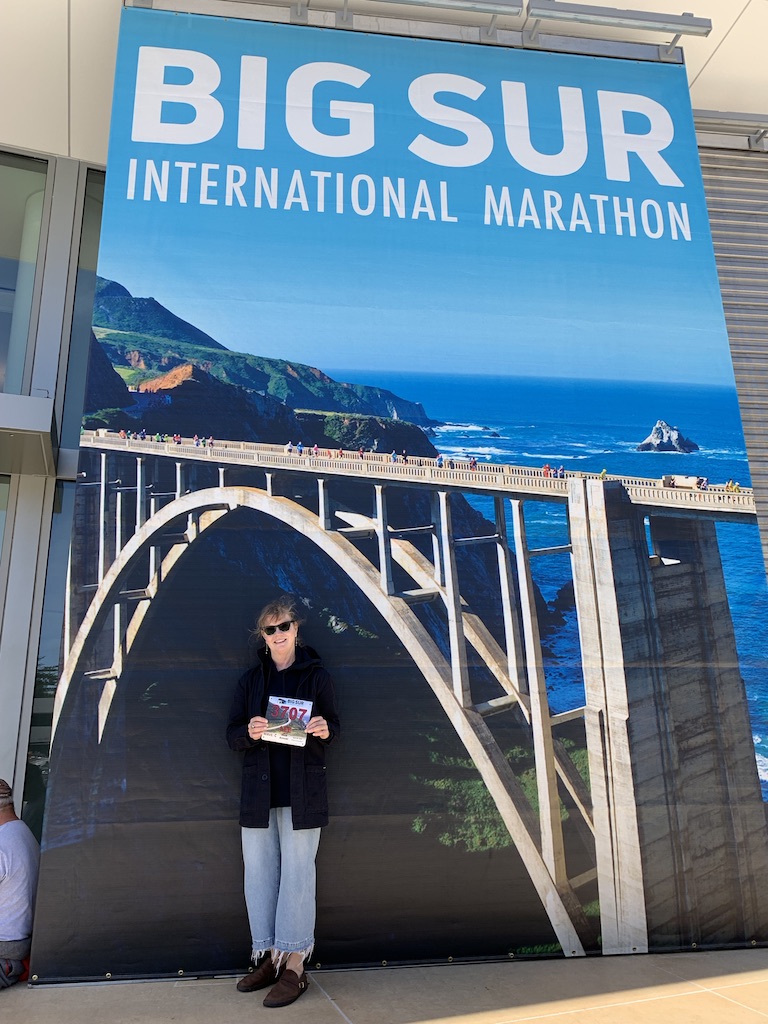 Lee Scott, B.A.Sc., M.A.
Founder
Lee trained to be a mechanical engineer, giving her a methodical and research-based approach to work in the health and fitness industry. A dynamic coach, she has been a certified fitness professional since 1991 and developed the WoW Power Walking® program in 2002, creating the Simple Secrets for a Great Walking Workout DVD-CD in 2006. She is co-author of The Walking Solution: Getting People to Walk for Results (Human Kinetics, 2020). She has coached thousands of walkers for fitness and marathons and she has power walked more than 100 distance events including 33 full marathons. Her personal best walking a full marathon is 4:51:51 achieved at the 2011 Toronto Waterfront Marathon. In 2014, Lee was the overall winner of the women's division in the two walk-only half marathons events offered in North America. In 2017, 2018 and 2019, Lee was the women's overall winner at the Toronto Waterfront 10k in the walk division. As a much-loved yoga teacher with 1000+ hours of yoga teacher training, Lee believes yoga is a perfect complement to power walking and began adding it to her programming in 2013.  She has completed the foundational 200-hour training, the 300-hour graduate training, as well as multiple specialty trainings including yoga anatomy (Karin Gartner), tantric kriya, yin and restorative, shakti prana flow (Shiva Rea), chakra vinyasa, advanced asanas, pranayama and meditation. Her engaging presence and considerable knowledge of the latest research in exercise science and nutrition has made her a popular expert with the media and at conferences. Every day Lee is inspired by her clients who embrace the opportunity to explore their best selves. Get her book, The Walking Solution: Get People Walking for Results, co-authored with former Prevention fitness editor Michele Stanten, available June 2019.
Press/Speaking Engagements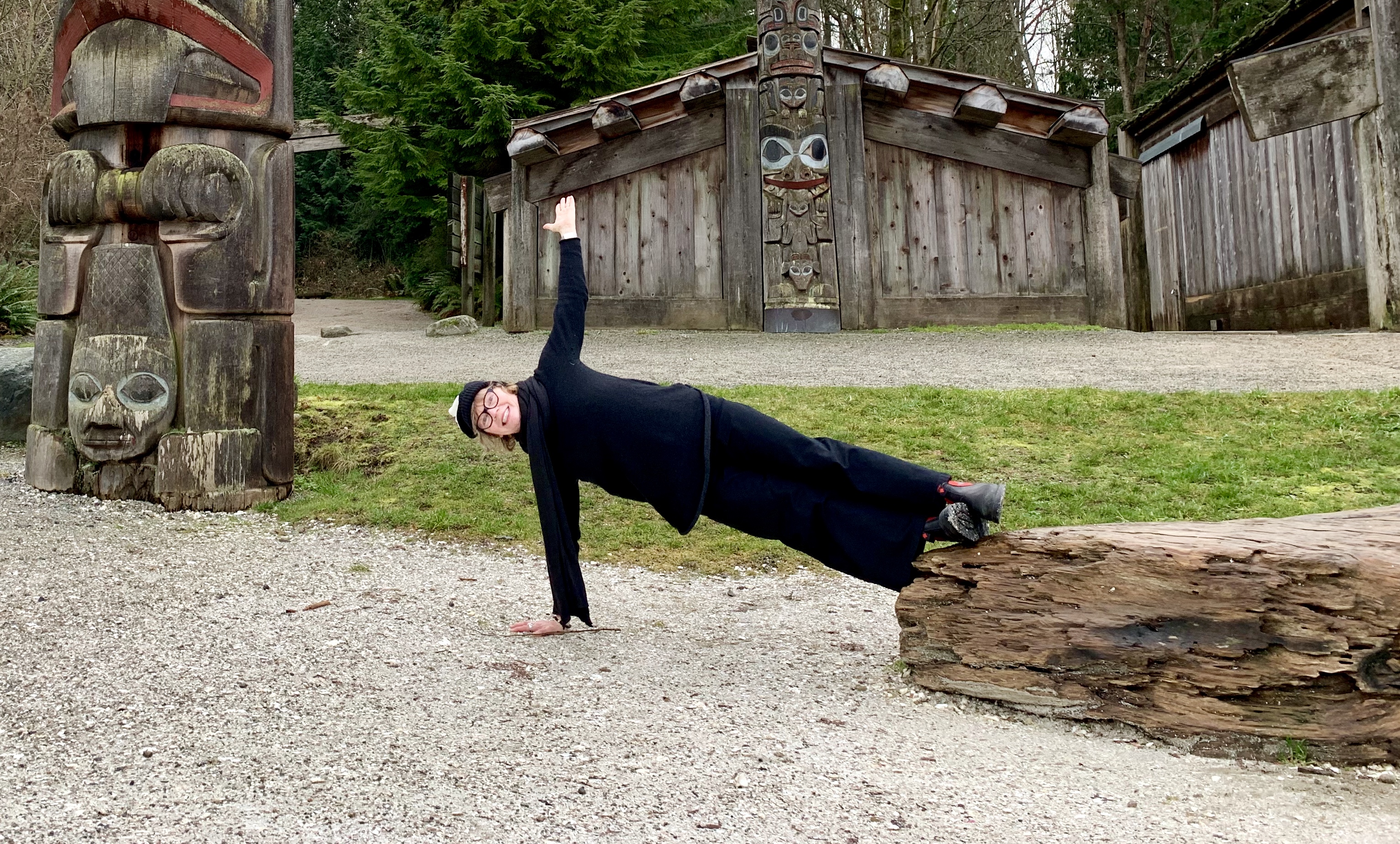 Yoga classes with Lee are wonderful – a beginner feels welcome, learns, and is motivated to keep going. Meanwhile, yoga experts are encouraged and led to even stronger yoga practice. Highly recommended.
Lee is the walking coach's coach. She has created a thorough curriculum that breaks down the walking pattern into four basic progressions, each presented with helpful cues and takeaways. Not only will you be a better walking coach at the end of the eight week course, you will be a stronger walking athlete yourself.
Lee's coaching makes all the difference for power walkers at all levels. Her proven methods of interval training and hill work, combined with her positive attitude and decades of experience, will prepare you for any race. Her great advice to "trust the training" carried me through a recent marathon.  Above all, her classes are fun, friendly and inclusive. 
Contact Us
Drop us a line anytime, and we will respond to you as soon as possible. Looking forward to connecting.