Full Buck Moon Labyrinth Walk
Monday, July 3, 6:40am
CANCELLED because of inclement weather
Meet at the Bloor Street gates of High Park to walk in to the labyrinth together. Community walk of the labyrinth will begin at 7am to celebrate the full Buck Moon, which happens to be the first of four super moons in 2023. Coach Lee will begin with a very short talk on labyrinth walking and then we will walk the labyrinth together. The full moon phase reaches 100% at 7:38am. Because there are times while walking the labyrinth path that we may be less than 6 feet apart, wear a mask if you would feel more comfortable given the close proximity to other participants. (Please stay home if you are feeling unwell.)
Plan for this event to be about an hour. Labyrinth walking is slow moving: wear an extra layer of clothing than you think necessary!
Bring a curious mind.
WHERE: The labyrinth in High Park (north of the Grenadier Park Cafe parking lot), 1873 Bloor Street West,Toronto. 
This event is free and everyone is welcome. If you have questions email scott@wowpowerwalking.com
LAND ACKNOWLEDGEMENT
We acknowledge that the land upon which we walk is the traditional territory of many nations including the Mississaugas of the Credit, the Anishnabeg, the Chippewa, the Haudenosaunee and the Wendat peoples and is now home to many diverse First Nations, Inuit, and Métis peoples. We also acknowledge that Toronto is covered by Treaty 13 with the Mississaugas of the Credit.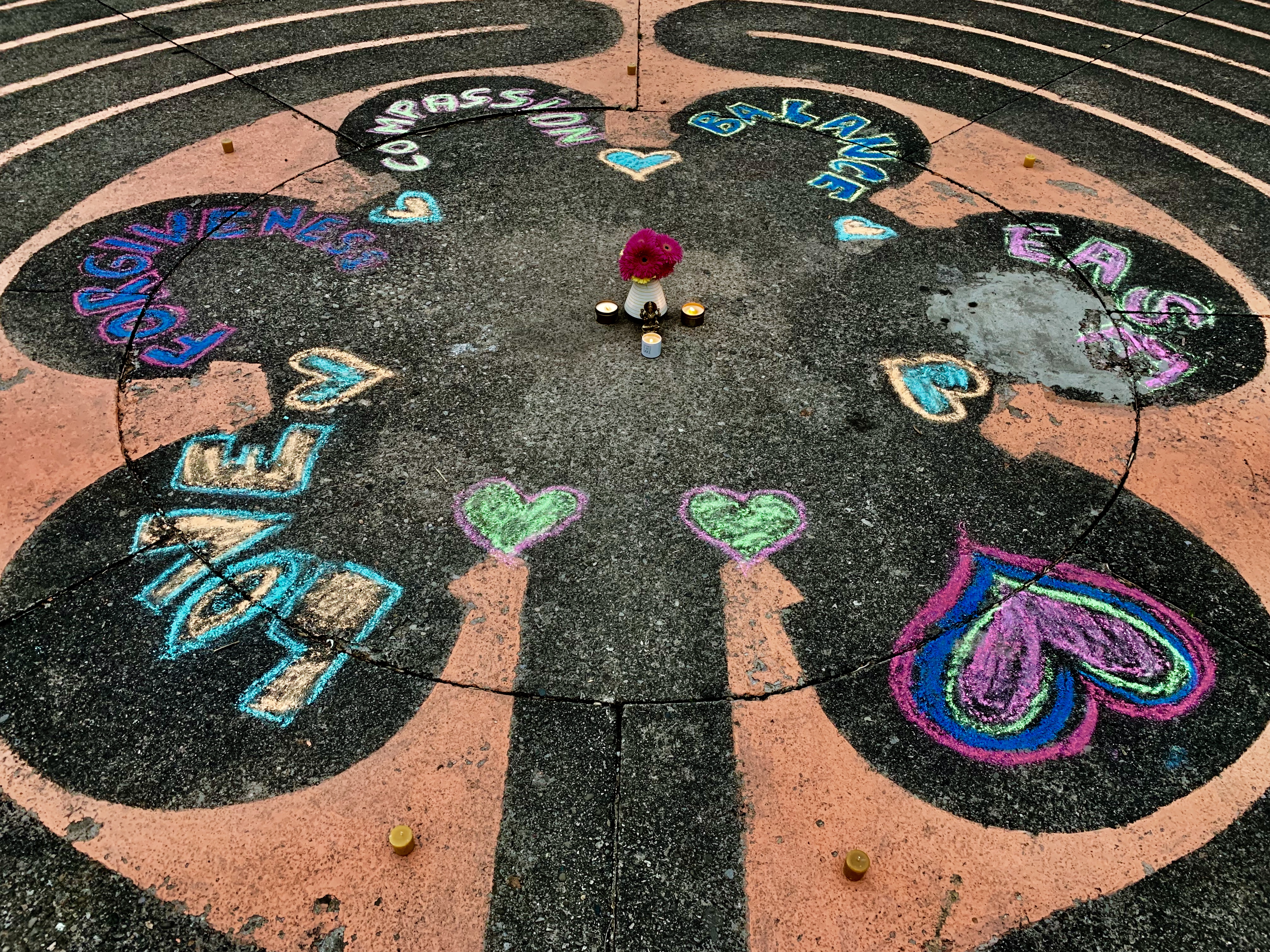 What Our Clients Are Saying…
I completed the WoW Walk Coach Certification with Lee and highly recommend it. Lee explains every aspect of walking technique, program design, and group dynamics you need in order to offer a successful walking program. She's a true professional, and inspires you to share her enthusiasm in getting people moving!
Considering myself a strong power walker I decided to take WoW Power Walking Coach Certification ~ Online.  Lee has elevated my own power walking to a completely new level.  I could hardly believe how much faster I became within only a few weeks.  My technique has improved tremendously.  To my surprise I got interested in races, took part in a 5k event and despite snow had a great time. Lee's technique break-down into progressions makes it very clear for a new coach how to help others improve their technique; which major aspects to focus on first and which finer modifications to work on later.
I have trained in the fine art of speed walking with Lee for more than 8 years. I am a runner who was always curious about walking fast. After my heart reminded me that it needed a bit of care, I found Lee. We have walked some 430 hours in the bright sunshine and in the dead of night, through blazing heat, numbing cold, rain, snow and even bits of ice. She has instilled in me the quest for the finish line be it my own 4 miles, or my crazy races with my kids and grandkids! Lee's smile and stamina are that contagious.