Walking Workouts
Our walking classes are designed to offer challenging, low-impact workouts for people of all fitness abilities. You are welcome to try out one of our classes for no charge, to see if we're what you're looking for. Because we are committed to your success, we encourage you to complete a personal session with Coach Lee or to join one of our Intro/Refresh workshops within a few months of registering for walking class.
Courses are offered all year at a few great walking locations in Toronto.
Gentle Yoga
We LOVE walking and we LOVE yoga as the perfect complement. Our workout will open joints and strengthen muscles to enhance movement! We'll finish with a little mindful quiet and relaxation to enhance life! Class size limited to 8 people.
Courses are offered all year in the Greater Toronto area.
Yoga Retreats
Cozy up by the fire and unwind in the art-filled surroundings of the Drake Devonshire in the picturesque Wellington Village of Prince Edward County, Ontario. We've planned the most delicious yoga retreat at this boutique hotel featured on Travel+Leisure's IT LIST for 2015. You will be emotionally and aesthetically pampered over three days of luxury and learning with WoW Power Walking founder and yoga instructor, Lee Scott.
Online Coaching with WoW Founder Lee Scott
Have you been dreaming about walking a marathon or half marathon? Want to do it right but live outside of the Greater Toronto Area? Well, the next best thing to taking one of our programs is remote coaching with Lee Scott – founder of the WoW Power Walking program.
Get our seal of approval! Become a CERTIFIED WoW POWER WALKING COACH!
Our certification program is offered to fitness and health professionals with appropriate qualifications and experience. Upon acceptance, you can begin your online WoW Power Walking coach certification immediately.
individual/Small Group Coaching
Work with Lee at your home or outside (her favourite place)! If you live in the Greater Toronto Area, she has limited morning availability. Email her directly to talk about options!
Subscribe to WoW WHAT'S UP & find yourself inspired with tips on training, races & general fitness
Meet Lee Scott, Founder of WoW Power Walking
Lee is well known for her motivational and passionate work. She is often asked to share her love of power walking for fitness and marathons, yoga for balance, and eating for well being with both small and large groups. She continues to be invited to speak at marathons and fitness conferences across North America.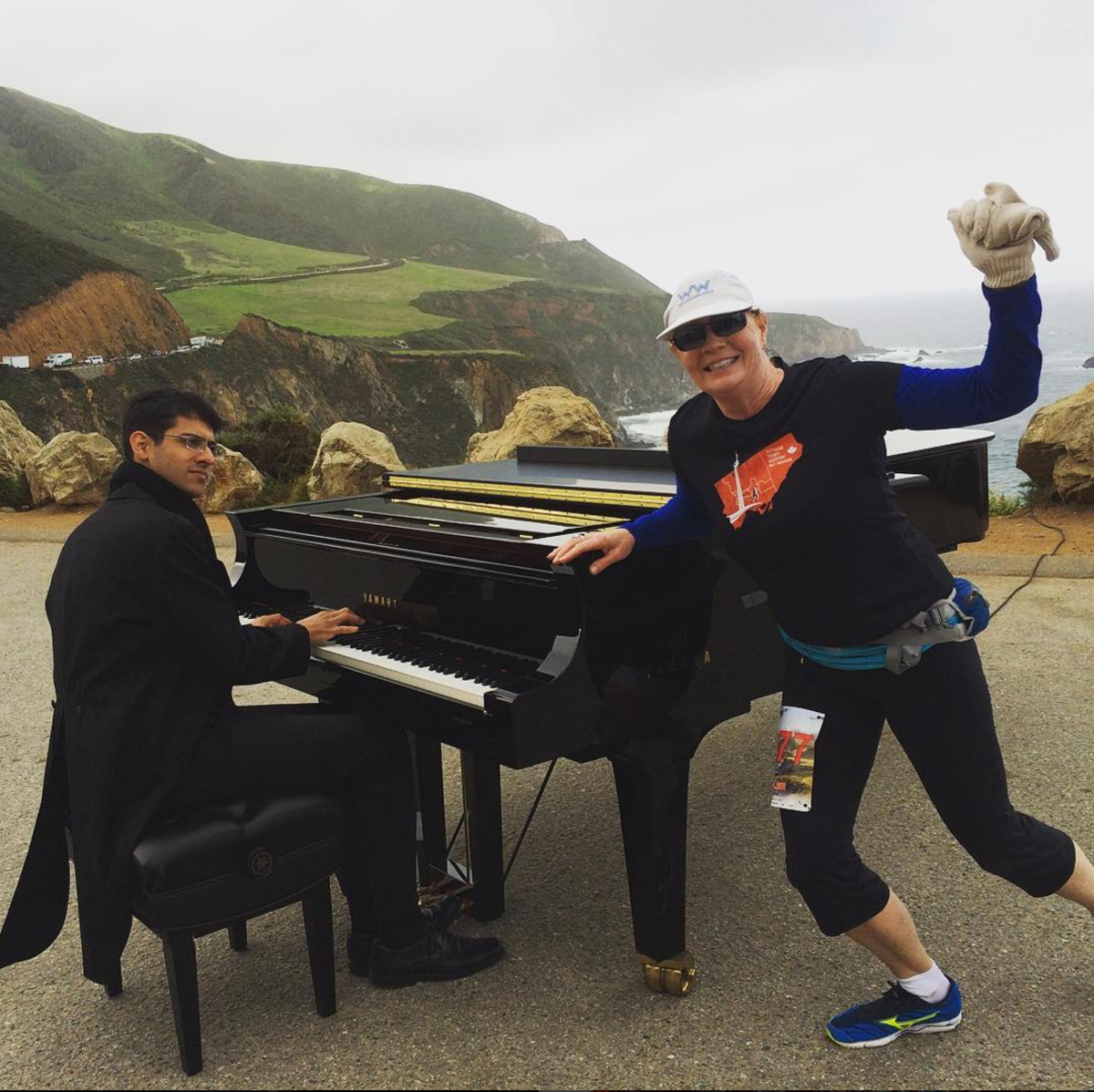 Lee Scott, B.A.Sc., M.A.
Founder
Lee trained to be a mechanical engineer, providing her with a good foundation for a methodical and research-based approach to her work in the health and fitness industry in which she has worked for more than 25 years. A dynamic coach, she developed the WoW Power Walking® program in 2002 and the Simple Secrets for a Great Walking Workout DVD-CD in 2006 as a way to engage people in a challenging and sustainable lifelong activity. She has coached thousands of walkers for fitness and marathons. She has power walked more than 100 distance events including 31 full marathons. Her personal best for the full marathon is 4:51:51 achieved at the 2011 Toronto Waterfront Marathon. There are two walk-only half marathons in North America: the KW Walking Classic in Kitchener-Waterloo, Ontario and the New Albany Walking Classic in Ohio. In 2014, Lee was the overall winner of the women's division in both events. She is also a 425-hour certified yoga instructor with the Mukti Yoga School. Her engaging presence and considerable knowledge of the latest research in exercise science and nutrition has made her a popular expert with North American magazines, fitness conferences, corporate workshops, marathon expos, and local television. Every day Lee is inspired by her clients who challenge themselves to embrace the outdoors and to push themselves to be the best they can be.
Upcoming Speaking Engagements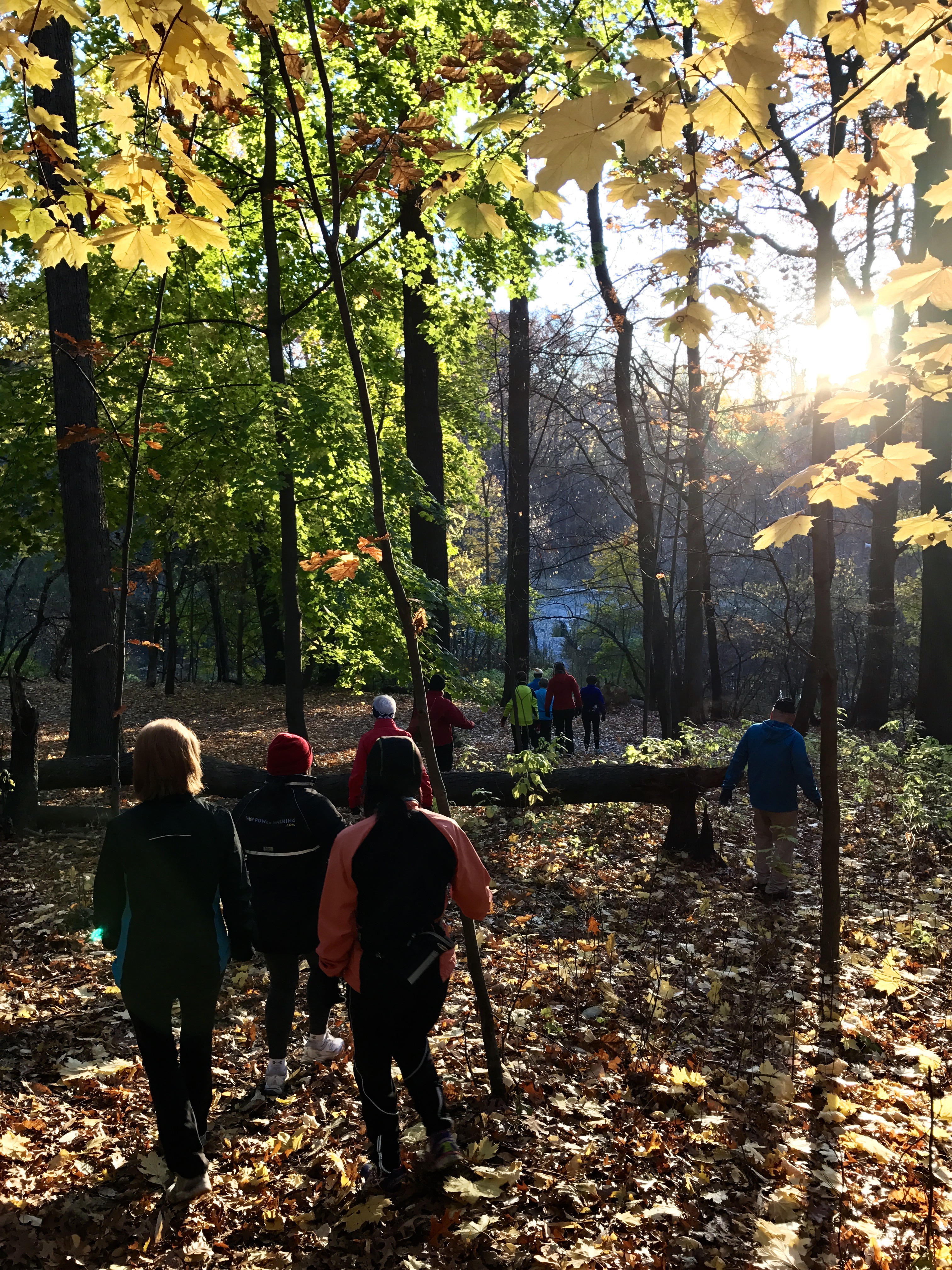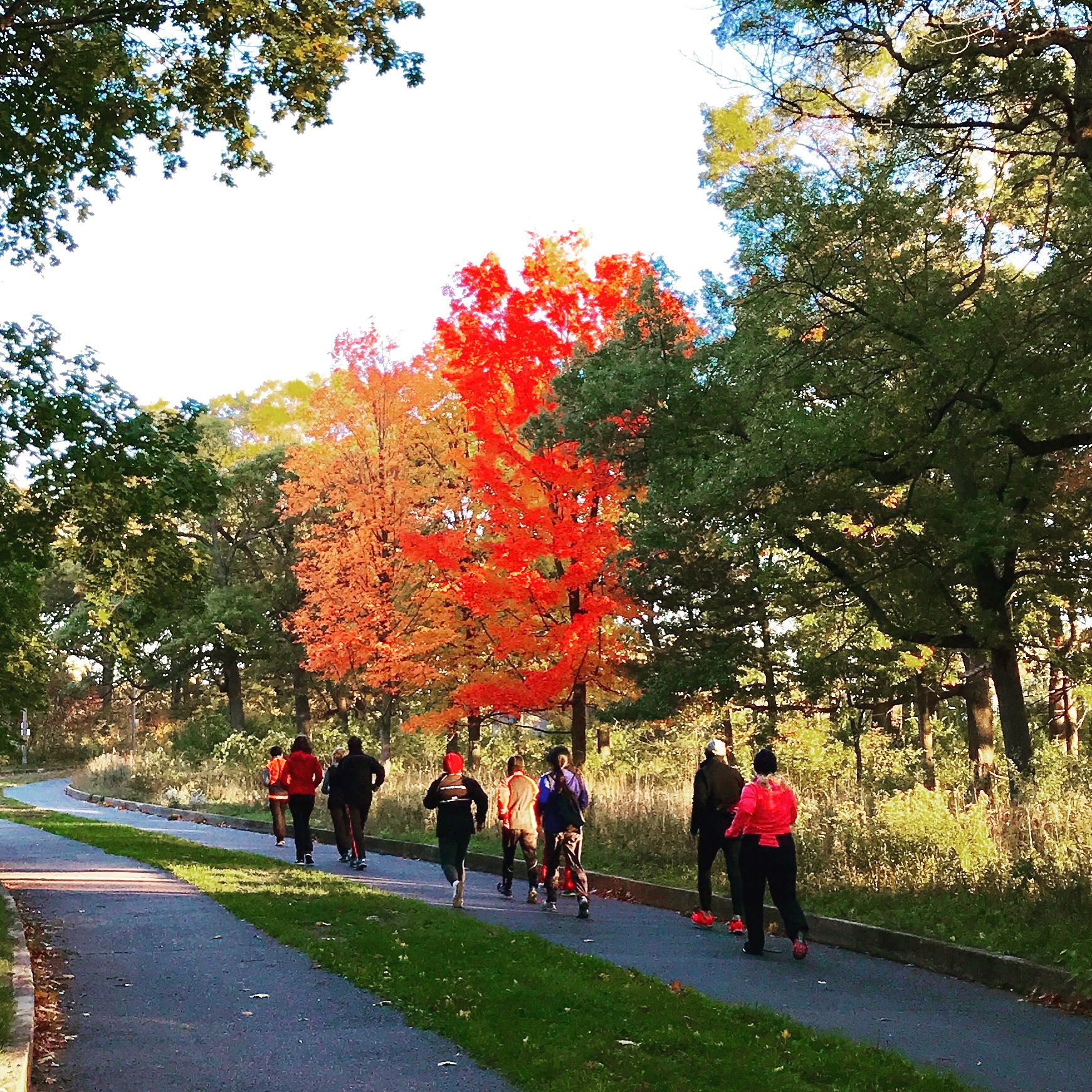 Speaking Engagements
ACSM Health Summit, San Diego, April 6-9, 2017
Join Lee Scott and Michele Stanten for a Walk HIIT workout! Sixty minutes of outdoor high intensity interval training keeping one foot on the ground at all times! 
Friday, April 7 noon-1pm
Friday April 7, 5:30-6pm
Sunday, April 9 6:30-7:30am
IDEA World Convention, Las Vegas, July 19-23, 2017
http://www.ideafit.com/fitness-conferences/idea-world-fitness-convention
Join Lee Scott for her workshop session, Make Walking a HIIT at the largest fitness professional convention in the world. Learn how high intensity interval training can transform walking into a workout! After a review of walking biomechanics, we'll apply principles of HIIT to create energizing walking workouts.
Contact Lee to speak to your group about making an active and mindful commitment to life. 
Yoga classes with Lee are wonderful – a beginner feels welcome, learns, and is motivated to keep going. Meanwhile, yoga experts are encouraged and led to even stronger yoga practice. Highly recommended.
Nancy R. Oakville
Lee is the walking coach's coach. She has created a thorough curriculum that breaks down the walking pattern into four basic progressions, each presented with helpful cues and takeaways. Not only will you be a better walking coach at the end of the eight week course, you will be a stronger walking athlete yourself.
Katie D., Austin, TX
Lee's coaching makes all the difference for power walkers at all levels. Her proven methods of interval training and hill work, combined with her positive attitude and decades of experience, will prepare you for any race. Her great advice to "trust the training" carried me through a recent marathon.  Above all, her classes are fun, friendly and inclusive. 
Dianne B., Toronto
Contact Us
Drop us a line anytime, and we will respond to you as soon as possible. Looking forward to connecting.
Connect